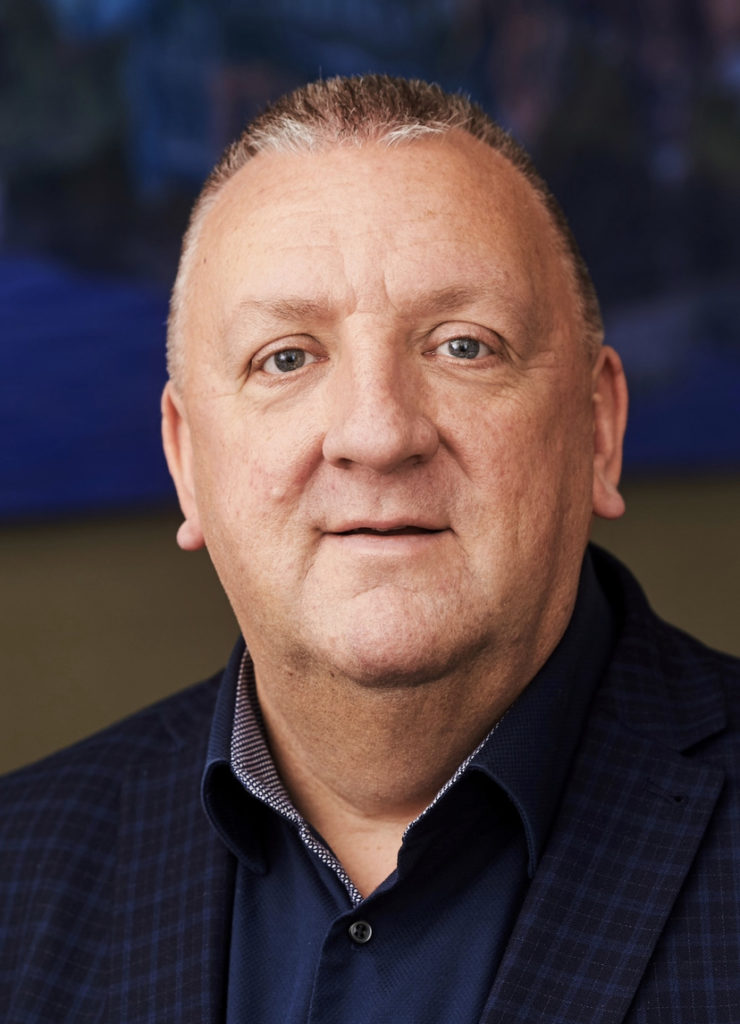 Our next conversation in the series features Paul Denton, Chief Executive Officer of Scottish Building Society since 2019.
What are the biggest challenges facing your sector right now?
Following the global financial crisis in 2008, the Bank of England, in line with many central banks, reduced interest rates to a historic low.
This led to a generation of borrowers believing that theses rates were 'normal'.
Almost 15 years later as rates started to rise again to counter inflation, we have to educate borrowers that rates between 3-5% are actually the 'historic normal'. The short term support offered through COVID to mortgage holders will not be effective for the long term adjustment that is required.
Supporting customers to arrange their finances and borrowing to these rates will take years, particularly as many customers will not run off very low mortgage rates until 2026.
What makes you most proud?
I have worked with numbers all my life and I'm sad to say I love a set of accounts, spreadsheets and balanced scorecards.
The commercials are important because they keep your business sustainable, the management of risks are equally important because they keep everyone safe.
However, the real buzz for me comes from colleague engagement and customer satisfaction. My greatest impact as a leader is in communication and simplicity.
I believe it's easy to make things complex and it's incredibly hard to keep things simple. When I see colleague and customer feedback telling me that the business is doing a great job, I feel proud!
What are the most important traits to look for when you're hiring?
I have personally recruited hundreds of people over the years and have interviewed many more. 
Throughout my corporate life, I've used a variety of interview questions focused on various competencies and skills. There's no doubt strong communication, teamwork, etc. are hugely important and also easily evidenced in good times. 
What I really want to know is will you roll your sleeves up when needed. Will you have the confidence to make decisions under pressure? Will you lend a hand rather than point a finger? Will you respect work / life balance for everyone? 
If so, there's a good chance we'll get on great!
What's the most important risk you took and why?
In 2018, after 30 years in banking I was approached to be the Managing Director for Coop Funeralcare. My initial thoughts were – have you read my CV?
But in the discussion that followed, I established that they were looking for someone with regulatory experience (funeral plans), with multi-channel / digital experience and also a leader for a large distributed network.
I walked away thinking this role was made for me and went on to enjoy the role hugely.
I had been in my comfort zone of retail banking for so long that I hadn't realised that my skills were transferable. I wish I'd done it 15 years earlier.
How do you keep your team motivated despite conflicts and obstacles?
Success has many fathers… a statement often said as people jump on the bandwagon seeking glory. 
However it's very true! Success is a team effort and whatever role you play within it needs to be recognised and contextualised so that everyone feels part of it. 
I have a weekly meeting with my reports every Monday without fail. It's not for me to hear their priorities for the week or their accomplishments / learnings from the previous week, albeit that's very interesting. 
It's really so they can all connect to the bigger picture and know the importance of the part they play within it. We start every week as a team working towards the big objectives, and where needed acting as one to iron out the obstacles.
If you'd like to speak to us about your journey to leadership, growing your team, or even switching careers, please get in touch on 03303 359 818 today. Thank you.