A critical workplace assessment
Prioritising well-being and mental health
Promote inclusivity and diversity
Lead by example
Measure and adapt
If you're part of the 63% of leaders in the UK predicting a full return to in-office working by 2026, then you could be fighting a losing battle.
The truth is, the headlines about companies like Amazon, Meta, Salesforce and Zoom calling staff back into the office isn't quite the death sentence to hybrid working people have been led to believe.
In fact, The New York Times recently reported that these companies, "Discovered that many of their best performers love working from home and that enforcing a five-day-a-week return to the office would have meant culling their top talent."
For instance, when Zoom (the platform nearly all of us were using to work from home) called employees back, it felt like fundamental retreat. 
But Nicholas Bloom, professor of economics at Stanford University visited Zoom and shared, "The headlines could have read Zoom confirms work-from-home three days a week for employees within 50 miles and five days for those outside 50 miles. But sadly, these types of subtleties are harder to get across." 
The reality is hybrid working, in all of its forms, is here to stay. So where do you sit?
Whether it's championing experimentation, like Atom Bank's 424 employees now working 34 hours a week for the same pay. Or having a programme for mindfulness and emotional intelligence skills to enhance employee well-being and productivity like Google's 'Search Inside Yourself' – we need to do more than just embrace creativity and flexibility to compete…
We need to create it – with our strategy, goals and individual employees in mind. So where do we begin? Here are some practical steps to get you started.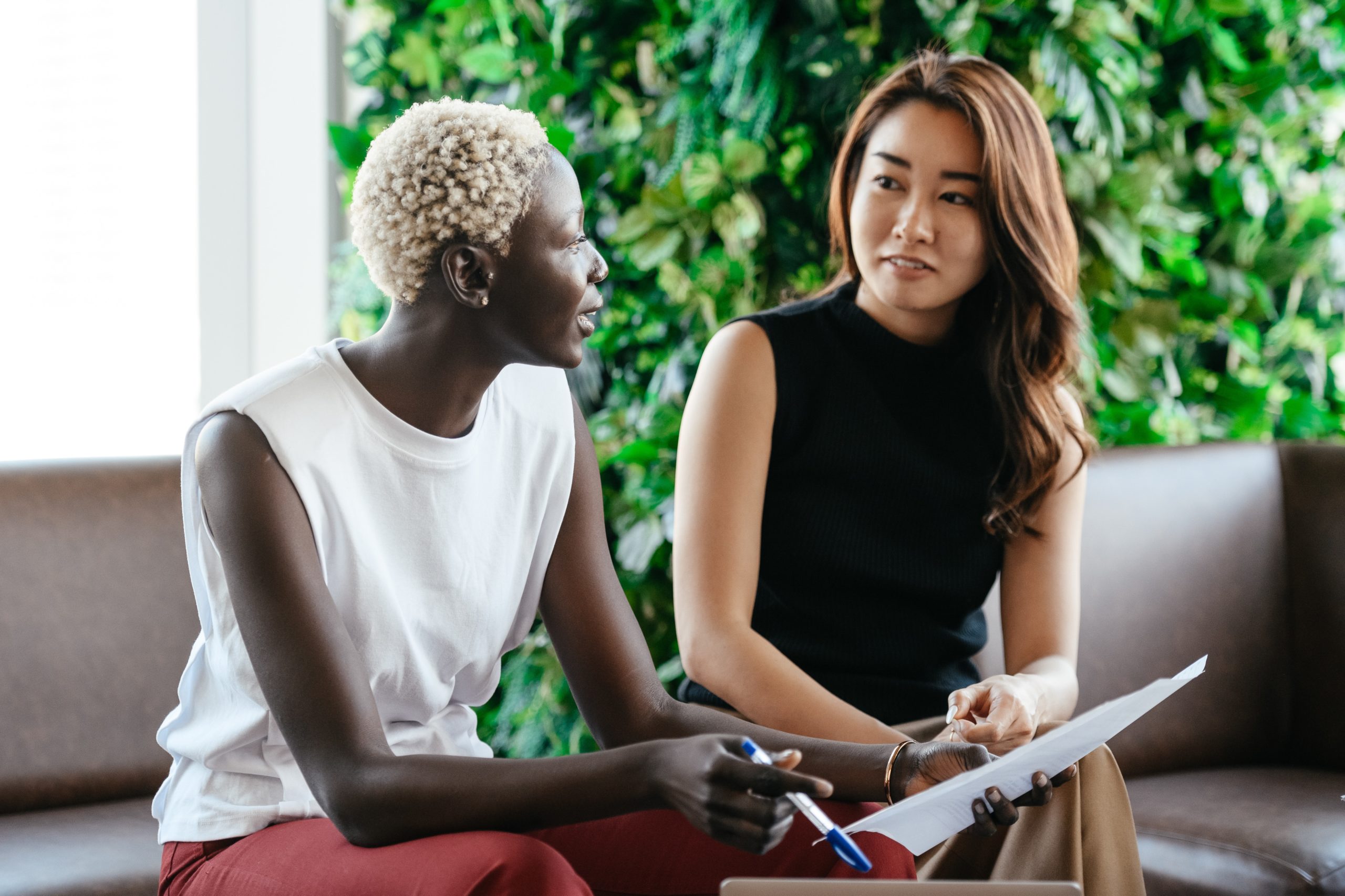 STEP ONE: A critical workplace assessment
We always ask for customer feedback when we launch a new product. Consistently having employee surveys and focus groups actively encourages input and will increase your retention and improve engagement.
In short, you'll get the answers you're searching for from your target audience.
All of this research should help you define where to put your efforts – is the hybrid model enough to remain competitive or should you consider a four-day work week?
Are you constantly up against skill shortages and need to look at a graduate or employee training programme?
Whatever your employees are feeding back need to be shaped with your strategy and business objectives in mind.
STEP TWO: Prioritising well-being and mental health
Demonstrating a healthy work-life balance and creating a culture of empathy, where employees feel valued, and their well-being is genuinely cared for can be as simple as:
Promoting mental health awareness and providing resources like counselling and stress management programmes
Championing regular breaks, mindfulness practices and physical wellness initiatives
Creating a culture that values work-life balance and actively discourages excessive overtime
Hybrid working models revolutionised conventional workplaces. And are now a staple of every candidate wishlist but are you seeing the benefits as a business? Ask yourself these questions:
Are your remote work policies founded on trust, accountability and measurable outcomes?
Have you invested in the right technology for seamless collaboration and communication?
Do the flexible schedules accommodating the diverse needs of employees work for your business?
Are you nurturing interpersonal connections through team-building events and in-person meetings?
STEP Three: Promote inclusivity and diversity
IBM Women's Council actively promotes gender equality and inclusivity. Initiatives like this are all about creating an open and inclusive environment where voices are heard.
You can begin by building a diversity and inclusion training programme and follow up by establishing mentorship and sponsorship initiatives designed to support underrepresented employees.
But remember, let your employee research guide you. Afterall, this is the very purpose for your surveys and focus groups and it's the perfect opportunity to show you're listening.
To create a culture of progress and continuous learning look at these options:
Investment in training and development programmes to enhance and generate new skills
Create opportunities for cross-functional learning and collaboration
Recognise and reward for innovation and creativity at all levels
STEP FOUR: LEAD BY EXAMPLE
Sir Richard Branson, the founder of Virgin Group, epitomises adventurous leadership and unwavering willingness to embrace risks.
By embracing change and demonstrating adaptability, rest assured, others will follow suit. But it's not always easy encouraging others to take risks or celebrate failures as valuable opportunities for growth. But if you can master this – it will set your culture apart.
We've all heard about Microsoft Japan's trial of the four day week resulting in a remarkable 40% increase in productivity. If you're interested in trialling a four day week, concentrate on the following to improve performance:
Launch a pilot programme to evaluate feasibility and gauge employee satisfaction
Establishing clear productivity and performance metrics so objectives are met
Offer flexible scheduling options, such as staggered four day workweeks, to maintain operational coverage
STEP FIVE: MEASURE AND ADAPT
Procter & Gamble consistently gathers employee feedback and data analytics to refine its workplace initiatives. By collecting data about employee satisfaction, productivity and retention you can adapt strategies based on feedback and results.
And finally, always be vigilant about your search for innovative ways to enhance your work environment. Afterall, you never know what could be the next differentiator for your business.
We're problem-solvers. Whether it's scarce skillsets, elusive locations, or you just needed them to start yesterday… We are experts in hiring the talent you simply can't find yourself. Contact us today on 03303 359818 or connect@denholmassociates.com.