Tech for Good Spotlight: HEERO TECHNOLOGIES
Heero Technologies is a high-growth cleantech software and data company which was launched with the aim of empowering homeowners to reduce their energy consumption and decarbonise their homes.
To help overcome the multitude of barriers and complex guidance householders often encounter when trying to reduce their energy bills, it has developed an easy-to-use App aimed at guiding people through the entire retrofit journey while streamlining the user experience.
The company is a spinout of IRT Surveys, a 20-year-old venture-funded global software technology company which pioneered the use of thermal imaging to understand and communicate building performance.
Our goal is to remove the complexity around decarbonisation and debunk the myth that home energy improvements and upgrades are too costly or difficult to implement by equipping homeowners with the knowledge and tools to make net zero homes a reality.
Nicola Kennedy, CEO of Heero Technologies
The Heero App provides agnostic and bespoke property guidance that allows for the seamless end-to-end installation of energy efficiency and renewable technologies in privately owned homes. It is essentially a one-stop shop solution for homeowners as it not only delivers personalised home energy efficiency recommendations, but also addresses challenges such as the disruption caused by invasive retrofit measures, confusion over financing and government grants for energy efficiency, the lack of flexibility and choice over technology, installers and manufacturers and more.
The App is designed to guide homeowners through the entire energy retrofit journey, allowing them to seamlessly and conveniently navigate home energy efficiency improvements via their Smartphone.
What problem are you solving?
The UK has some of the most inefficient, energy-hungry, and wasteful properties and one of the most critical challenges for the government to achieve its net zero ambitions is improving the energy efficiency of approximately 19 million homes across the UK.
Additionally, despite ever-rising energy costs and although homeowners are generally aware of the financial, environmental and lifestyle benefits of energy-saving technologies, many are still reluctant to implement such measures.
At Heero, our goal is to remove the complexity around decarbonisation and debunk the myth that home energy improvements and upgrades are too costly or difficult to implement by equipping homeowners with the knowledge and tools to make net zero homes a reality.
We want to ensure all homeowners are empowered with personalised information, support, and guidance to make the most effective choices for their unique home and circumstances by advising and providing all the information and tools they need to make a decision they can act on today.
I have always been passionate about projects aimed at delivering positive environmental impacts and inspired by those who consciously dedicate their professional lives to developing innovations and technologies which can make a meaningful difference.
Before establishing Heero Technologies, I worked as Commercial Director for Home Energy Management Ventures and Head of Ideas Lab for Centrica, where I led the development of future energy businesses, products, and services. Prior to that, I was a Senior Manager at Community Energy Plus, an energy focused social enterprise.
Over the course of my career, I've worked on several industry-leading projects, including the Cornwall Local Energy Market, a £19 million project designed to showcase and demonstrate the opportunity of Local Energy in the energy system of the future. 
In addition, I have participated in research advisory boards and advocated to help drive visibility and investment for women in cleantech. I have also been heavily involved in policy work on low carbon skills and smart technology, as well as off-gas grid.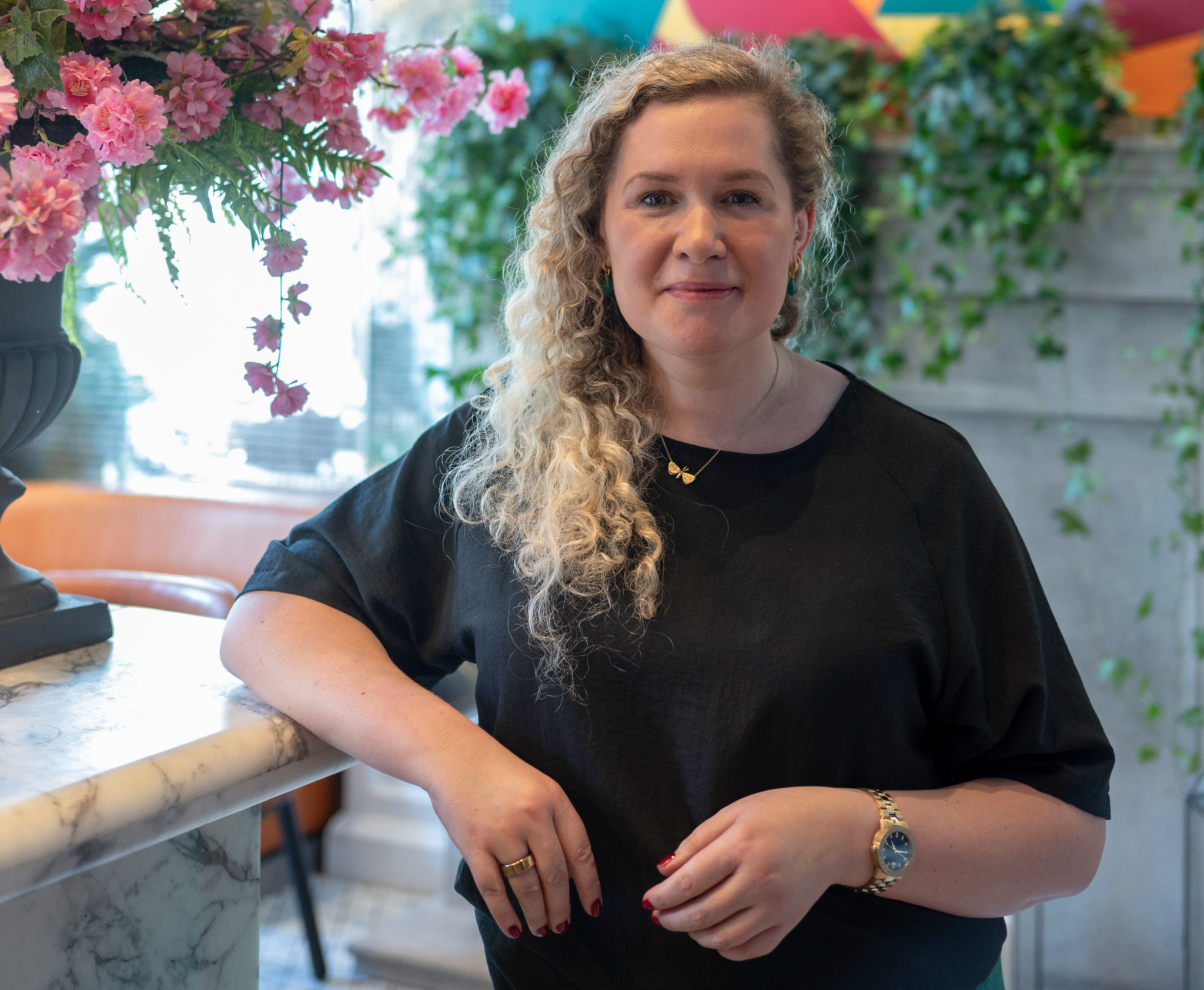 Nicola Kennedy, CEO of Heero Technologies
This is your life's work. How do you cultivate that passion in others?
I remember being in primary school and feeling a rising panic while learning about the remaining reserves we had of oil, gas, and coal. This momentary panic was relieved considerably when counteracted by the renewable technology options we had at our fingertips. This was 30 years ago, long before we fully understood the impact of climate change, had reached consensus on solutions, or had developed the comprehensive range of technology solutions we see before us today.
The challenge before us is no longer negligible; it is one of the foremost trials facing humanity in the 21st century. People realise the challenge is not only about climate change but also net zero, fuel poverty, affordable housing, cost of living and affordable warmth. Once you frame the scale of the problem in this way, it is remarkable how many people not only understand, but recognise how their own personal goals and passions align with ours.  
At Heero, we are at the very beginning of our journey. We have an opportunity to proactively engage homeowners to take control of their home energy, not just through energy efficiency or renewable technologies, but by using our platform to empower them to participate in the energy system of the future.
We recently secured a six-figure investment and have signed our first customer, which will see our App rolled out to approximately 350,000 users. We believe this is a positive endorsement of the Heero Technologies team and the solution we have created.
One of the best things about my role as Client Relationship Director for Tech and Fintech is getting to know these amazing, innovative, and game-changing technology companies that are coming out of Scotland. It's so rewarding to promote businesses working toward the greater good and using technology for a positive impact.
For more information about how we help companies build future-fit teams, please contact us on 07432 466 624 or email gareth@denholmassociates.com.